WTS R&A offers an international work environment, focused on quality, which encourages professional growth.
We are looking for:
Recent graduates with an excellent academic record, attitude for working as a team and thinking in an innovative way, with strong analytic skills and fluency in English.
Senior professionals to expand our team in our different business areas.
We regularly offer internship opportunities, in cooperation with universities and postgraduate schools as well as secondments in cooperation with worldwide WTS Global firms.
WTS R&A aims at being the right place for the success of talented professionals: equal opportunities regarding gender, age or nationality are very important for us. We are people from different backgrounds and want everyone to feel that they are part of our WTS Global community. In this context, WTS R&A is a workplace which maximizes opportunities for female professionals.
You can send your application to segreteria@ra-wts.it

Interested to boost your technical & soft skills in an international setting?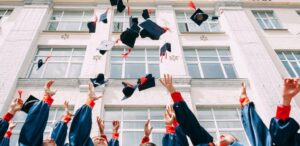 WTS Italy talent, as part of WTS Global, has access to the WTS Global Academy which was launched 2 years ago as part of the WTS Global People & Culture Strategy and offers an international training portfolio including technical as well as behavioral and soft skills trainings, both in an online and on-campus format.
The trainings are particularly interesting for those people benefiting from interacting with international peers and clients.
They contribute to building a collective language and a uniform way of working within WTS Global, strengthening our corporate identity worldwide.Interested to boost your technical & soft skills in an international setting?